DIVE VACATIONS
ST LUCIA, ANSE CHASTANET
Stop in for details
8 days / 7 Nights,
Apr 29 to May 6, 2017
A spectacular scenic hideaway on a 600-acre tropical estate with two beaches bordering pristine coral reefs, this resort features 49 rooms in a unique hillside/beachside setting, two restaurants/bars, boutiques, art gallery, 42' day sailing yacht and a full-service spa.
The twin peaks of the Pitons dominate the landscape of this lush, exotic island where the dramatic topography extends well below the surface to its submerged volcanic ridges. Large barrel sponges, black coral trees and huge gorgonians decorate the drop-offs. In-between dives, explore the rainforests on mountain bikes or any of the other activities.


includes
ROUND TRIP AIRFARE
DIRECT Flt from Newark
7 nights Superior accommodation
12 boat dives
2 night dives and extra scheduled beach diving
Breakfast, Lunch, afternoon tea and Dinner
All tax and service charges
Airport Transfers on the Island
Welcome Cocktail
Manager's rum punch party
Mini-sailing
Windsurfing
Snorkeling
Use of tennis court and tennis equipment
Guided tour of Old French Colonial Plantation
Culinary amenity
Use of beach chairs and beach towels
ONLY 3 spots left !
DIVER $2989 - NON DIVER $2699
GREAT SNORKELER VACATION ALSO!

FUN * DIVE * EAT * DIVE * SLEEP * DIVE
Bring the NON DIVERS with you!
Let East Coast Diving Center do your Travel arrangements - WE KNOW DIVING, WHEN IT COMES TO DIVE VACATIONS!
TRAVEL with Us or by Your Self,
You SHOULD have TRIP INSURANCE!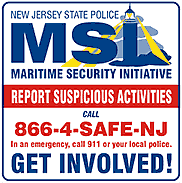 East Coast Diving Center


Promote Your Page Too
LIKE Us on Facebook!
DIVES & ACTIVITIES:

WRECK DIVES
Weather permitting
Meet time is 6:30 am unless otherwise stated
MUST SIGN UP AT THE STORE PRIOR
Ė DAN INSURANCE REQUIRED
- TBA -
FUN DIVES - DATES
These are local dives just for the fun of it and to keep you diving even if you don't have a buddy.
- TBA -

Do a WHITES DRY SUIT Intro.
You'll be glad you did!


Proud Supporter of the
WARRIOR SCUBA PROJECT
Dog Tags available at the store
~~~~~~~~~~~~~~
ARE YOU A CENTURY DIVER ??
Show us your Log Book of 100 or more DIVES and get a FREE ďCENTURY DIVERĒ T-Shirt
***********************************************
You MUST Pre Register at the STORE for
ALL DIVES & ACTIVITIES

*****************************************
Click below for PADI eLearning Courses!
TOUCH, ReActivate, OPEN WATER &
ADVANCED Open Water
Current PADI eLearning Students
Sign In here
The PADI Advanced Open Water Course online

UPCOMING COURSES
OPEN WATER
Course for beginners (Phase I)
FEB 11, 18, 25 Mar. 4, 11
Freehold Y, 3pm
The above course qualifies for
BSA SCUBA Merit Badge
We NOW Have BSA SCUBA Merit Badge
Counselors on STAFF
ReACTIVATE
(Refresher Class/Pool)
Feb 18 & 25
If you have not been in the water,
brush up before that Vacation
Discover SCUBA
Feb 24, 6 pm Old Bridge Y
WINTER WORKSHOPS
These are one session classroom
and pool intros
Peak Performance Buoyancy
Feb 17 Old Bridge, Y 6 pm
Stop in and we can see what will best meet your needs
*****************************************
JUST FOR KIDS!
8 - 11 YEARS OLD
BUBBLE MAKER PROGRAM