DIVE VACATIONS
BONAIRE
OCT 14 to 21, 2017


DIVI Flamingo Beach Resort & Casino
8 DAYS / 7 NIGHTS
A/C ACCOMMODATIONS
BREAKFAST DAILY
4 Nights Themed Buffet Dinners: Prime Rib, Latin Night, Italian Night & BBQ Night
5 Days TWO Tank Boat Dives / 1 Day One Tank Boat Dive
UNLIMITED SHORE DIVING
2 FRESH WATER POOLS
CHASE LOUNGES and BEACH TOWELS
WELCOME RUM PUNCH
AIRPORT TRANSFERS in BONAIRE
PRE TRIP GET - TO - GETHER
TRIP "T" SHIRT
ECDC INSTRUCTOR / TOUR GUIDE
TAXES and SERVICE CHARGES
ROUND TRIP AIRFARE- NON STOP from Newark
DIVE PACKAGE Includes:
TWO Tank Boat Dives a Day and Unlimited Shore Diving, Tanks and Weights
DIVER $1917 NON DIVER $1599
$300 Deposit to hold your space,
Second Payment of $700 Due July 15
BALANCE Due by AUG 15
DONíT MISS OUT ON THIS GREAT VACATION!
Options Available:
Rm upgrades: DELUXE $86 wk p/p
& STUDIO $114 wk p/p
Lunch add-on $165wk p/p
GREAT SNORKELER VACATION ALSO!
FUN * DIVE * EAT * DIVE * SLEEP * DIVE
Bring the NON DIVERS with you!
Let East Coast Diving Center do your Travel arrangements - WE KNOW DIVING, WHEN IT COMES TO DIVE VACATIONS!
TRAVEL with Us or by Your Self,
You SHOULD have TRIP INSURANCE!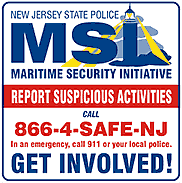 East Coast Diving Center


Promote Your Page Too
LIKE Us on Facebook!
DIVES & ACTIVITIES:

WRECK DIVES
Weather permitting
Meet time is 6:30 am unless otherwise stated
MUST SIGN UP AT THE STORE PRIOR
- DAN INSURANCE REQUIRED
- TBA -
FUN DIVES - DATES
These are local dives just for the fun of it and to keep you diving even if you don't have a buddy.
* TBA *
Do a WHITES DRY SUIT Intro.
You'll be glad you did!


Proud Supporter of the
WARRIOR SCUBA PROJECT
Dog Tags available at the store
~~~~~~~~~~~~~~
ARE YOU A CENTURY DIVER ??
Show us your Log Book of 100 or more DIVES and get a FREE "CENTURY DIVER" T-Shirt
***********************************************
You MUST Pre Register at the STORE for
ALL DIVES & ACTIVITIES

*****************************************
Click below for PADI eLearning Courses!
TOUCH, ReActivate, OPEN WATER &
ADVANCED Open Water
Current PADI eLearning Students
Sign In here
The PADI Advanced Open Water Course online

UPCOMING COURSES
OPEN WATER
Course for beginners (Phase I)
SEPT 9, 16, 23, 30, OCT 7
Freehold YMCA meets at 3 pm
The above course qualifies for
BSA SCUBA Merit Badge
We NOW Have BSA SCUBA Merit Badge
Counselors on STAFF
ReACTIVATE
(SCUBA REFRESHER CLASSES)
Classroom/Pool Sept 23 & 30
If you have not been in the water,
brush up before that Vacation
ADVENTURE DIVER
Starts Sept 22 - 3 dives
Emergency First Responder
(First Aid)
AUG 20, 10am
O2 Supplement
AUG 24, 7pm
You MUST BE PRE-REGISTERED
for ALL the ABOVE Programs
Stop in and we can see what will best meet your needs
*****************************************
JUST FOR KIDS!
8 - 11 YEARS OLD
BUBBLE MAKER PROGRAM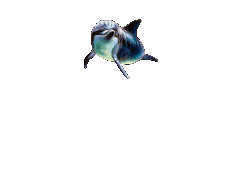 PADI Diving Society Members receive a 10% savings on equipment
Non-sale items - Show your card
Map to our store
275 Spring Valley Road
Morganville, NJ 07751


Store Hours:

Monday, Wednesday & Friday

12 noon - 9 pm

Tuesday

6 pm - 9 pm

Saturday

10 am - 6 pm

Sunday

10 am - 12 noon

Closed Thursday
SERVING New York, New Jersey and the GREATER Middlesex, Monmouth
and Ocean Counties SINCE 1977
CLOSED SEPT 2, 3, 4, 5 Labor Day weekend